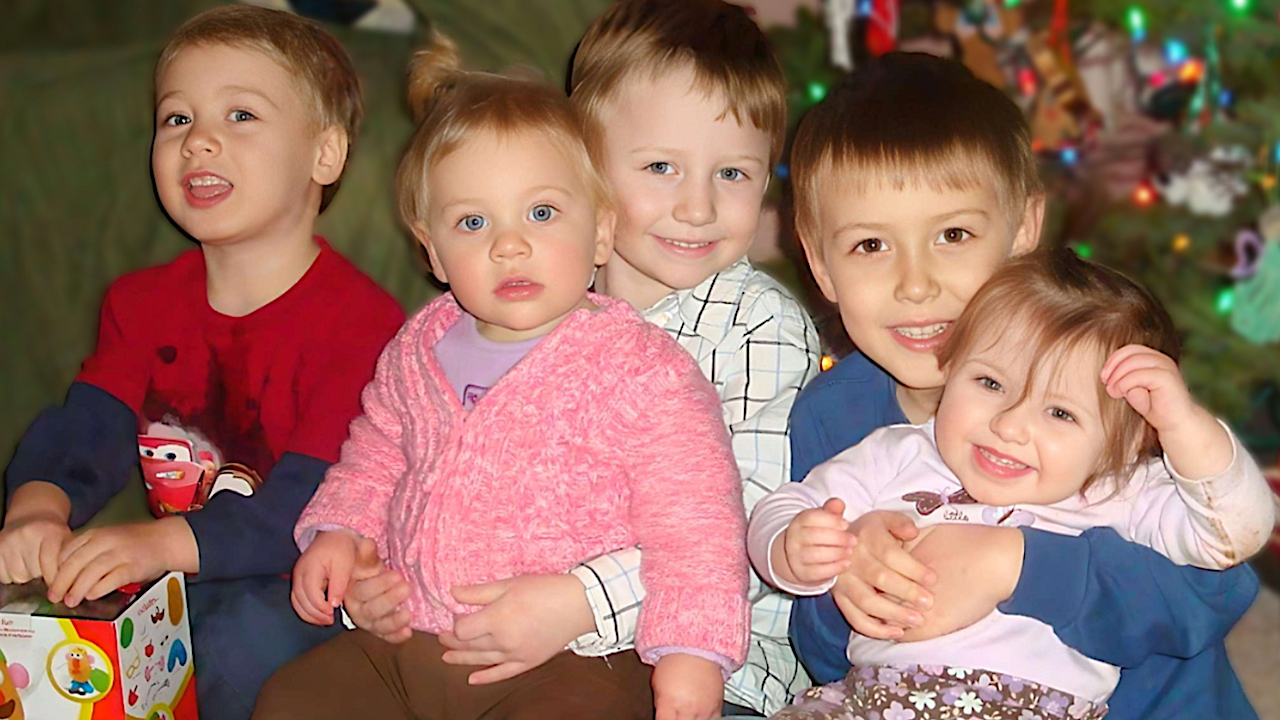 You have questions, we have answers! Below are some of the questions I'm often asked. If you have a question not addressed here, just ask, I'm happy to help. (Your question may even be added to our FAQ page!)
Yes, I do. I understand how hard it can be to find quality child care, especially for infants, so I maintain a wait list and will contact you as soon as an opening is available.
My goal is to keep everyone at Amy & Kids Co. as healthy as possible. Covid-19 procedures are based on current guideleines from the CDC & Appleton Health Department. See our Health Policies for information about other illnesses.
Nope! Tuition fees include a delicious and nutritious breakfast, lunch and snacks. Our menus follow a 4-week rotation that are changed out seasonally so the children enjoy a balance of new and familiar foods.
Possibly... although I have specific regulations I need to follow regarding meals and snacks, I'm happy to accommodate special dietary restrictions if I'm able to. We'd need to discuss the specifics before I can make a decision.
Yes, I do! I have experience caring for children with food allergies and special diets. I addition, several members of my family also have food allergies so I'm in the habit of reading ingredient lists carefully and making substitutions.
Yes! I understand that qualitiy care isn't cheap, so I offer a sibling discount of 5% off the oldest child's tuition when two or more children from the same family are enrolled full time.
Naps are important for growing children so I make every effort to provide a quiet, relaxing atmosphere. Children are provided a nap cot with sheet, blanket, and pillow. They are welcome to bring a "snuggie" from home. Lights are off, blinds down, and soothing music plays softly.
Yes, I do! Word of mouth is the best form of advertising, and I'm glad that you're happy enough here to recommend me to friends and family. If you refer a new family you'll receive $100.00 tuition credit after the new family has been in attendance for four weeks.
I subscribe to the Daily Connect app, which is free for parents and available on mobile & desktop. Every day you'll receive photos and/or videos, updates on diaper/potty-training, naps, meals, activities, health concerns, plus reminders, the monthly newsletter, and much more.
Amhy & Kids Co. is closed for the major holidays, one week of Winter Break around Christmas, two weeks of Summer Break, plus several Personal/Professional Development days. The list of specific days is in our Parent Handbook.
Your child's safety and security are of the highest importance to me. There is no sign out front so passers-by don't know there are children here. We have a video doorbell on the front door and all of the exterior doors lock automatically with a keyless lock. Families use a unique PIN to access the premesis during business hours.
Our schedule alternates between playful learning and eating, with some rest time in the afternoon. The schedule revolves aroud daily routines that provide consistency for the children.
My primary rule is "No hurting," which can apply to people as well as the environment. I follow the Love and Logic philosophy, which provides loving support for children while helping them prepare for life in the real world. See my Child Guidance policy for more information.
The foundation of our learning is the award-winning Creative Curriclum for Family Child Care©. I also follow the Complementary Curriculum Approach©, which combines elements from various early childhood philosophies together into a comprehensive system.
I'm licensed to care for up to 8 children, depending on the children's ages. The more children under 2 there are the smaller our group is.
It's just me, but don't worry, I'm well-equipped for this job! I have over 30 years' experience as the mom of 6 children and have been caring for a goup of children by myself for almost as long. In addition, I have family members in the house and neighbors I can call on in case of emergency.
Yes! Your child will have a cubby for shoes, coat, and other things that travel between school and home daily. In addition, your child will have a bin for items that stay at school, like extra clothing, diapering supplies, etc.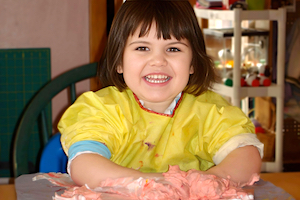 Thank you for all the love and the care that you shower on our little girl each day! You're a wonderful gift! ~Todd & Tanya