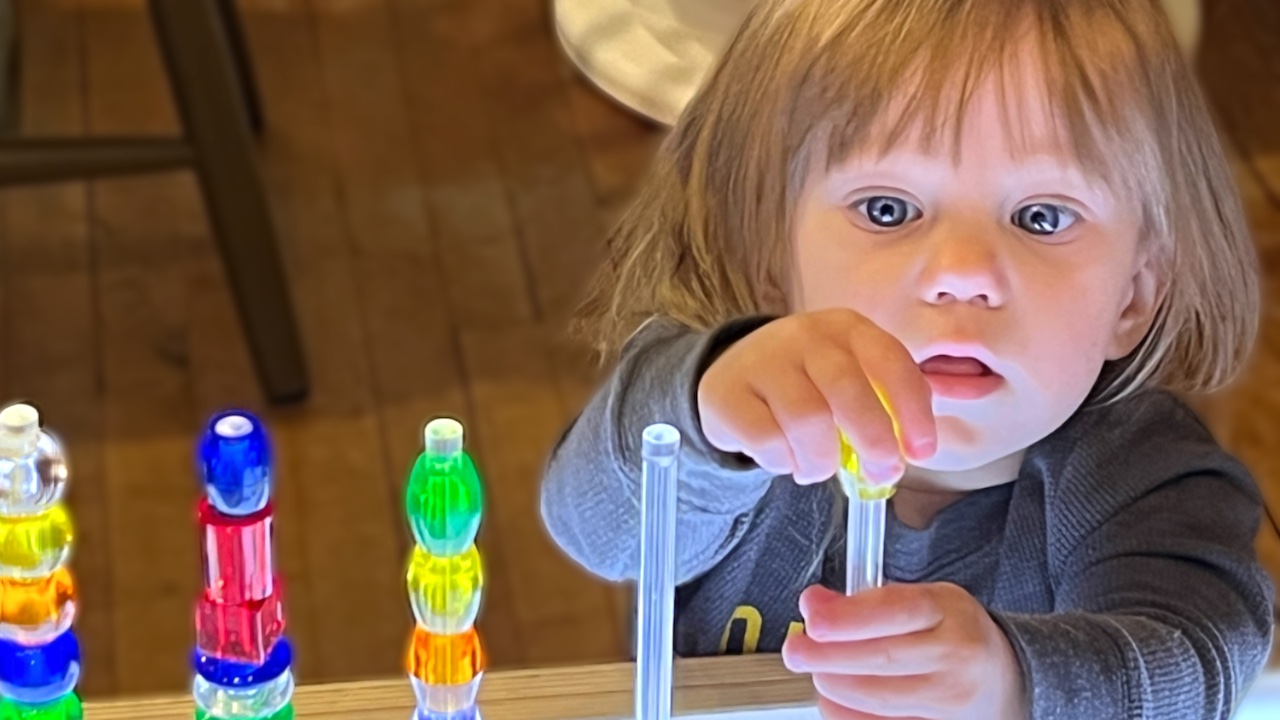 Infant and Toddler Child Care
Leaving your precious baby in the care of another person is difficult; who can you trust to look after your child? I know how you feel, our oldest two childen were placed in child care at the tender age of six weeks old, and I promise to love and care for your child as if he or she were my own.
Infant and Toddlers Need Special Care
Infants and toddlers are very young; their brains are still developing and they're just beginning to learn about the world, so they they require a special program designed to meet their unique needs. The infant and toddler child care program at Amy & Kids Co. is designed to promote the development of secure attachments while meeting the individual needs of each child.
Infant and Toddler Program Highlights: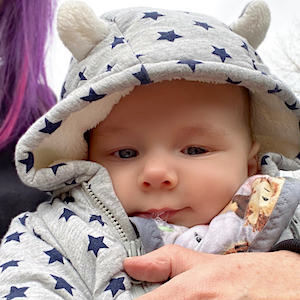 A responsive caregiver trained in the unique needs of infants and toddlers.
Continuity of care in the same setting with the same person all day, every day.
Plenty of cuddling, rocking, singing, conversing, and being read to.
Cozy and safe sleeping space with audio & video monitoring.
A bright, cheerful playspace with engaging toys and materials.
Opportunities to play with children of varying ages.
Daily reports of your child's eating, sleeping, diapering, activities, and more.
Gentle guidance to develop age-appropriate social skills.
Support and encouragement for parents and families.
Daily Routines for Infants and Toddlers
Infants' daily routines are based on their individual needs. Each infant will be fed when he/she is hungry and placed down for a nap when he/she is tired. Over time, young children's routines naturally adjust to merge with the older children's routine.
Pre-mobile infants have "tummy time" and experience varying body positions throughout the day. Mobile infants and toddlers practice crawling, cruising, walking, and other motor skills. Children of all ages receive individual attention, cuddling, and time to explore a wide variety of toys and materials. Since outdoor time just as important for infants and toddlers as it is for older children, the little ones will join the group outside as often as possible.
Infant and Toddler Safety Considerations
Infants and toddlers are just learning about the world and are especially vulnerable so special care must be taken to keep them safe. Rest assured that your child is safe in my care.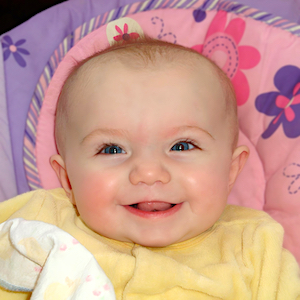 Abusive Head Trauma (AHT): I have been trained on the prevention of Abusive Head Trauma (formerly Shaken Baby Syndrome) and will never shake or roughly handle any baby or child in my care. In addition to many years of experience soothing crying babies and upset children while remaining calm, I have resources to turn to if needed.
Sudden Infant Death Syndrome (SIDS): I've also received Sudden Infant Death Syndrome (SIDS) prevention training and will distribute SIDS prevention materials to infants' families. Children under one year old will always be placed to sleep following safe sleep procedures.
Feeding Infants and Toddlers
Infants and toddlers have spedific nutritional and developmental needs as they transition from breastmilk or formula to solid foods.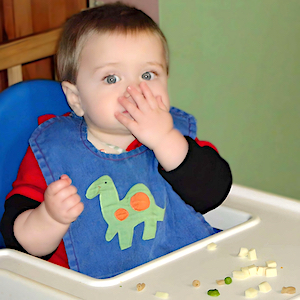 Supplies for Infants and Toddlers
Amy & Kids Co. provides iron-fortified formula, organic or homemade baby food, bibs, burp cloths, and baby wipes. Parents of infants and toddlers are welcome to provide these items if they prefer. You will also need to send these items to be kept at the center for your child's exclusive use:
Bottles: enough for each day's feedings.
Diapers or training pants; disposable or cloth.
Two complete, seasonally appropriate outfits.
Two extra pacifiers, if used. (No attached blankets or stuffed animals).
Sweatshirt or light jacket during cool weather.
Infant and Toddler Developmental Milestones
The Daily Connect mobile app offers peace of mind and keeps you connected to your infant and toddler all day, with easy-to-use features like direct messaging, real-time updates on feedings, naps, activities, and developmental milestones. Plus you'll receive adorable pictures or videos of your child every day!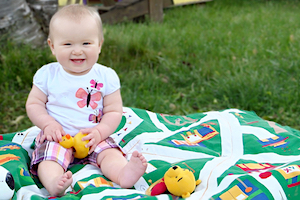 "When our daughter was born we wanted to ensure that she was in the best care possible. As an infant we trusted our daughter's care with Amy & Kids Co." ~ Melissa