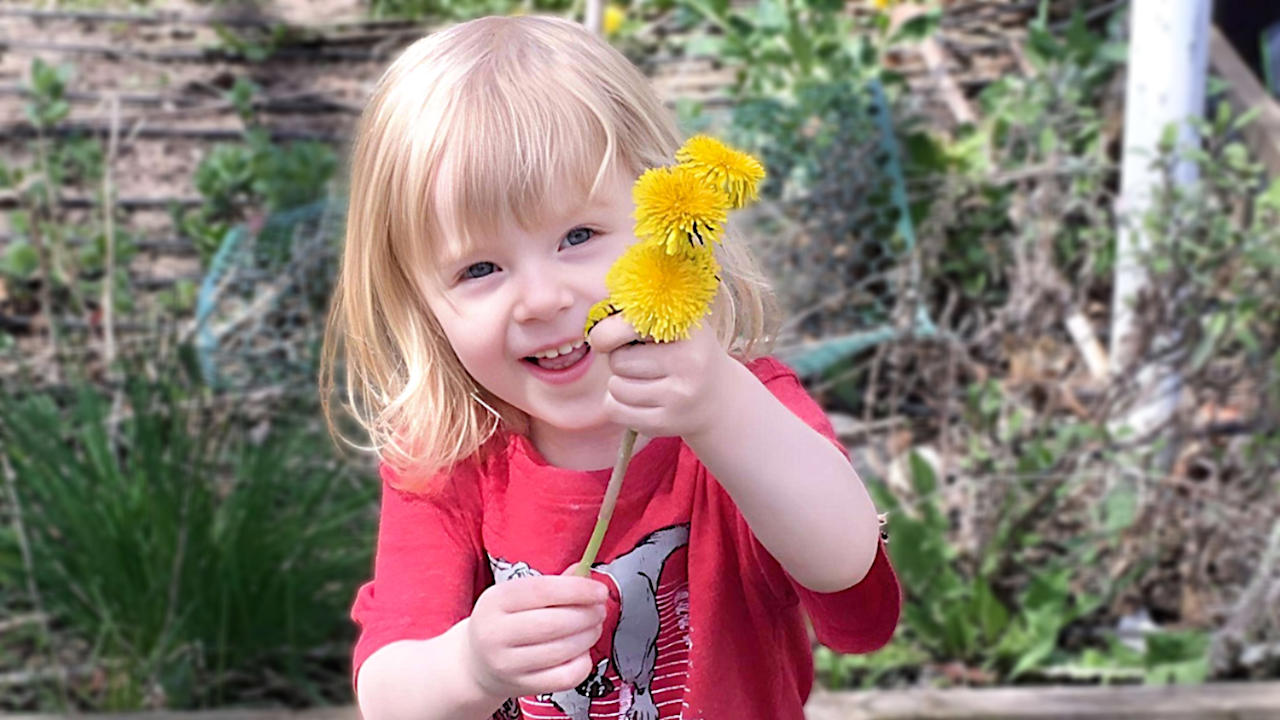 Why Choose Family Child Care?
Why choose my family child care program? Because it works! Children at Amy & Kids Co. develop the skills necessary to achieve lifelong independence and success.
Reasons to Love My Family Child Care:
Safety.
My family child care program meets all state mandated health and safety standards. I am certified in CPR, First Aid, the prevention of Abusive Head Trauma and SIDS, and trained to recognize signs of communicable disease and child abuse. Name-based and FBI fingerprint checks are regularly run on me and members of my family, and the premesis is secured with keyless entry doors that lock automatically.
Learning.
Our learning is based on the Creative Curriculum for Family Child Care, one of the nation's leading child care curriculums. Learning activities promote social, emotional, language and physical development, help develop independence and problem-solving skills, and introduce the children to basic concepts in art, language, math, science, social studies, and more. I want to help children develop a life-long love of learning and prepare them for school and beyond.
Food and Fun.
Children love spending time at Amy & Kids Co.! In this family child care program children are allowed to be loud, messy, and act like kids. The engaging environment and interesting activities are so much fun they won't realize how much they're learning. Meals and snacks exceed Federal standards and teach lifelong good eating habits. Our four-week menu rotates seasonally to take advantage of the ripest produce and provide plenty of variety. Best of all, meals are nutritious enough for parent approval and delicious enough that children gobble them up.
Caregiver.
As a well-educated and experienced family child care provider who has been caring for children since 1994, I enthusiastically plan for children's happiness and healthy development. I have earned college degrees in Early Childhood Education and Music Education and am on level 15 of Wisconsin's 17-level Registry career ladder. I take pride in providing a safe, nurturing learning environment that prepares children for lifelong success.
Quality.
Ever since I attended my first early childhood conference I've actively and consistently looked for ways to improve my family child care program. From repeatedly updating the indoor and outdoor environments, to focusing on children's wellness, to regularly earning twice the required number of continuing education hours, when there's a way to improve program quality I'll find a way to do it. Most recently Amy & Kids Co. has become an Affiliate provider in the Satellite Family Child Care System, and is on track to being fully Accredited in the next two years.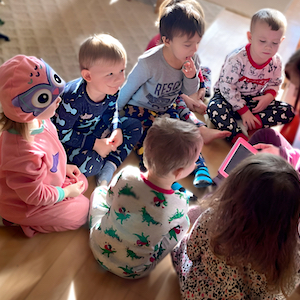 Family.
Children thrive in the warm, nurturing atmosphere which feels like home. Our small group size provides the best opportunities for children to develop at their own pace, learn self-help skills, and practice getting along with others. The mixed-age grouping allows children to experience different roles in a family, and can provide greater social benefits than same-age groupings. Parents are given respect, support, encouragement, and opportunities for meaningful involvement in the program.
Life-Long Success.
The most important reason to choose my family child care program is because I'm passionate about your child's success after he or she leaves my program. Amy & Kids Co. lays the foundation for children to grow into independent and successful adults. I firmly believe that your child succeed if enrolled in my program!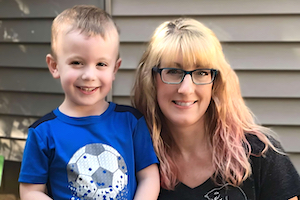 They learned how to share, how to set the table, manners both at the table and talking to others and how to be more loveable children. She loves them like they were her own children and it shows in the care they received. ~ Lainie