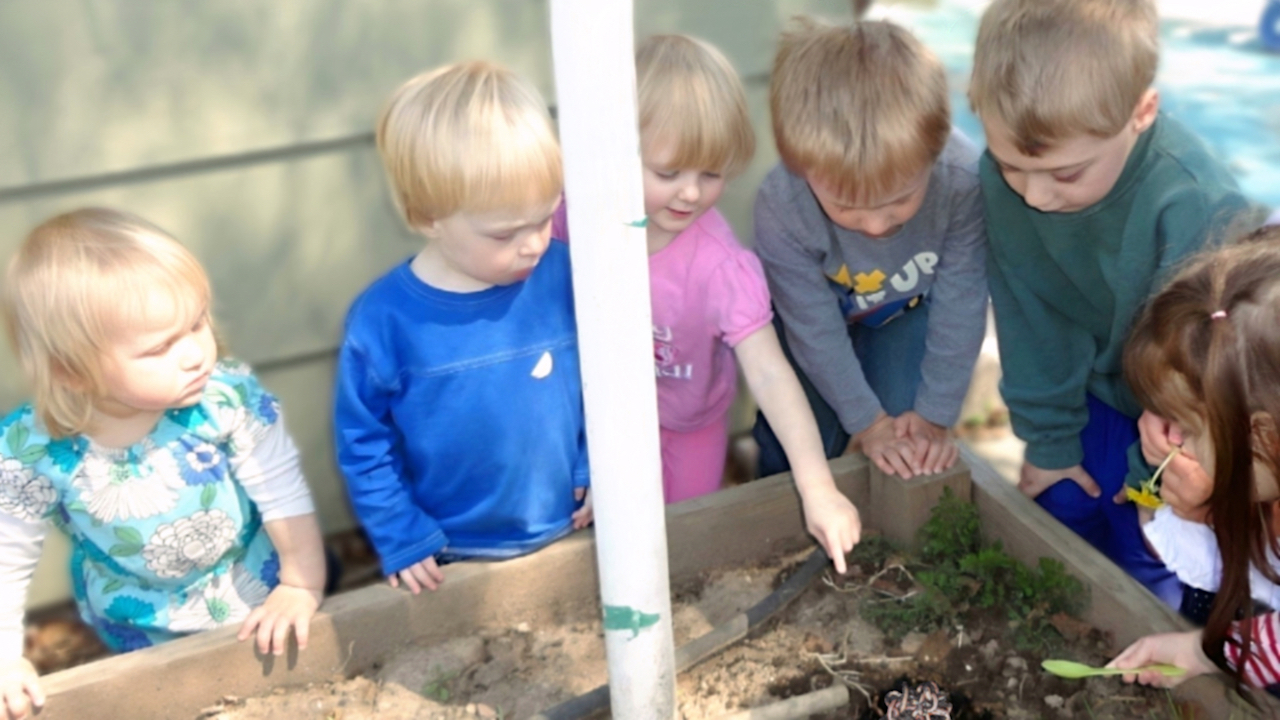 My goal is for children to grow into independent, self-confident, and enthusiastic life-long learners, developing strong self-esteem and positive attitudes toward exploration and learning so they're not afraid to try out new ideas or make mistakes.
I believe that children should be allowed to learn and grow at their own pace, and that a child-centered, play-based curriculum is the most appropriate and effective way for children to learn.
Many people think "curriculum" only refers to planned activities, but a good child care curriculum is so much more! A good child care curriculum is focuses on relationships, environment, routine, and most important – play!
Despite the recent "push-down" of academics to younger and younger children, studies show that play is the best way for children to learn.
The majority of children's learning and development occurs spontaneously during child-led, teacher-supported play. Children are offered intentional learning experiences in carefully cultivated learning environments. While children are playing, teachers observe their strengths, interests, and previously learned knowledge or skills and plan new experiences and activities based on this information. Experiences and environments are constantly changing to support children's learning.
Our Child Care Curriculum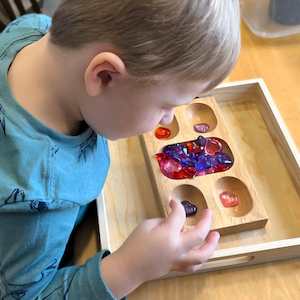 Our learning is based on the Complementary Curriculum Approach ©, which combines elements from various early childhood philosophies (Montessori, Reggio Emelia, High Scope, etc.) into a comprehensive child care curriculum.
The Creative Curriculum for Family Child Care © is the foundation of our learning. With an emphasis on warm, responsive relationships between provider and child in a rich, play-based educational environment, it embodies everything I've been doing in my program for years.
The Creative Curriculum system is considered "best practice" in the field of early childhood care and education. It corresponds with the Wisconsin Model Academic Standards, and the Common Core, and is closely aligned with Wisconsin Model Early Learning Standards (WMELS), which address all the domains of a child's learning and development from birth to school age.
In addition to play, our curriculum is nature-based. This means that nature is at the heart of almost everything we do. An intentional focus on nature both outdoors and indoors helps connect children to the natural world.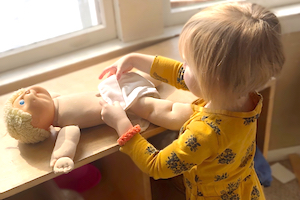 "I was lucky to have the opportunity to enroll her... I would personally like to thank you for your care and learning atmosphere that you have provided my daughter." ~Kari