"Thank you so much - it's great not to have to worry about our daughter while we are at work. We know she is being taken care of expertly and with love." ~ Traci.
Arrival and Departure
As with all transitions, arrival and departure time can sometimes be difficult for children; often the same child who doesn't want to go to child care in the morning won't want to go home at night. These arrival and departure tips can help smooth the transition for you and your child.
Easing Arrival and Departure Transitions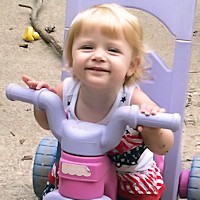 Every day you and your child will say good-bye in the morning and hello again in the afternoon. Learning to handle "hellos" and "good byes" takes time; it's not something that can be mastered in the first week, month, or even year of child care. In fact, despite years of experience, we adults sometimes struggle with separating from and being reunited with people we love.
Some of the ways to help ease arrival and departure time are:
Establish arrival and departure routines with your child, realizing that different children may need different routines.
Upon arrival, spend a few minutes getting your child settled, but don't linger too long or your child may think that you're unsure about leaving him/her. Often "good-byes" are easier when parents leave promptly with a big smile and cheerful "See you later!"
Never sneak out; always say "good-bye" before you leave. This strengthens your child's trust in you; your child knows you will not disappear without warning.
Bring family photos to be laminated and hung on our Family Board. Being able to look at your face during the day helps your child feel connected to you.
Don't be offended if your child seems reluctant to go home at departure time. It's not that your child likes me or my house better than you and home, but because it's hard for children to switch gears quickly. Allowing your child to wrap up what he/she is doing will ease the transition.
Arrival Procedures
Amy & Kids Co. opens promptly at 7:00 a.m. Each morning before opening the premises are prepared for the children's arrival, so I am unable to accept any children for care before 7:00 a.m. without prior arrangements.
Children must be brought into the center by an adult, unless arriving on foot from school and the appropriate form is on file. For the safety of your child, please do not leave him/her at Amy & Kids Co. until personal contact with myself or a substitute has been made.
An attendance form is located on the cabinet near the cubbies. Licensing regulations mandate that I keep a current and accurate written record of each child's arrival and departure, therefore each child must be signed in by the person who brings him/her to the center. Remember to list a phone number where a parent can be reached every day. (I will sign in children who arrive via Kidz Kab, city bus, or on foot.)
Upon arrival please give any medications (including lotions and lip balms) to me and fill out a Medication Authorization Form. You can download this form ahead of time, or find one located underneath the attendance form. Licensing regulations specify how medications must be stored; do not leave any medications, lotions or lip balms in your child's pocket, cubby or bag.
If your child will be arriving late, in a manner different from his/her normal routine, or will be absent for the day please let me know ahead of time. If a child who is scheduled for care does not arrive within 60 minutes of his/her scheduled time without prior notification I am required to contact his/her parents to determine the whereabouts of the child. A fee will be charged for this service. If notification of late drop off is not given and your child has not arrived by 9:00 am, your child is assumed to be absent that day and will not be accepted for care.
If your child will be arriving more than an hour before a scheduled meal, please be sure to give him/her a little snack before bringing him/her for care. Children who are distracted by hunger often have a hard time interacting with friends and focusing on activities.
Departure Procedures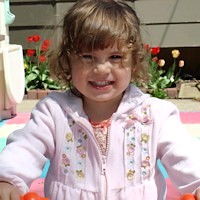 Amy & Kids Co. closes promptly at 5:00 p.m. Please plan ahead so you can arrive in time to have your child ready to leave by closing time. If you are unavoidably delayed please let me know so I can let your child know when to expect you, and keep him/her from worrying about you.
Be sure to allow a few minutes at departure to let your child "wind down" from the activities of the day and reconnect with you. I understand that this may be hard for tired parents, but it makes the transition home easier for your child.
Actively listen to your child as he/she talks about the day to gain an insight into his/her world at child care. Be enthusiastic about projects that come home; your approval and interest are important for the development of your child's self-esteem.
Remember to check your child's folder and cubby for important information, artwork, and other items. For safety's sake please keep your child near you during departure - especially on the way to your car.
If your child will leave from Amy & Kids Co. by school bus, cab, car pool, or any other means not in your care I must have written permission on file before I am able to release your child.
If a child is not picked up by the center's closing time of 5:00 p.m. without previous notification the parents will be contacted. If a parent cannot be reached I will assume an emergency exists and will contact the emergency contact person/s listed on the child's Enrollment Form. If parents and emergency contacts cannot be reached and the child is still in care at 6:00 p.m., I will call social services and arrange for the child to be picked up. A fee will be charged per call for this service; overtime fees and other fees may also apply.
Parents arriving after the center's closing time of 5:00 p.m. may be charged a late fee; if you are late picking up, please depart as promptly as possible. If a child is picked up late without prior arrangements more than three times, child care services may be discontinued. Disregard for the center's closing time puts the program's license and child care services for all parents at risk, and therefore is cause for immediate termination of child care services.
Safety During Arrival and Departure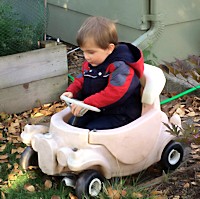 Although I care for your child when you are away, you are the most important person in your child's life. Continuing to act as your child's primary caregiver during arrival and departure eases the transition and reinforces your connection with your child.
Parents are responsible for their children during arrival and departure, and any other time they are on the center premises. Please keep your child in sight to ensure your child's safety and that his/her interaction with other children, toys, and equipment is safe and appropriate.
For the safety of everyone, do not leave your vehicle's engine running while you are inside the center, and be sure to keep your keys with you.
Under no circumstances may a child be left unattended on the premises; this includes a child on foot, in a stroller or wagon, in a car or other vehicle, or in any other situation.
Please use the center entrance located on the back porch during arrival and departure. This entrance opens directly into the classroom where your child's cubby is located, is close to the outdoor classroom in case we are outside in the afternoon. In addition, this entrance is more secure since it's hidden from the street.
In order to keep your child safe I will only release a child to his/her parents and to persons listed on the enrollment form. If anyone other than the child's parent or a person listed on the enrollment form is to pick up a child, I need to be notified in advance in writing or by a phone call. Any person other than a parent may be required to show a picture ID before the child will be released to his/her custody.
In Between Arrival and Departure
The hours between arrival and departure are jam-packed with fun! Our play-based learning features daily activities that enhance self-esteem, nurture the whole child, set the stage for lifelong success, and are tons of fun for the children.
Copyright ©2007-2021 by Amy & Kids Co. Family Child Care. All Rights Reserved.