"We cannot express how happy we are that our daughter is with you. We know that she's loved, happy and thriving. Thanks for the excellent program you offer." ~Tanya & Todd.
Parent Partnership
Studies have shown that children do better when parents and teachers form a partnership for the child's well-being. Open communication, mutual respect, parent involvement, and program support all work together to form a strong partnership that will help your child succeed!
Parent Partnership - Absences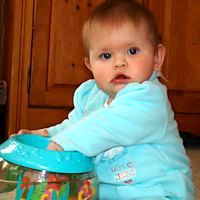 Due to the fact that Amy & Kids Co. maintains a place for each child with costs that remain fixed even when a child is not in attendance, parents are responsible for the full tuition fee as contracted when a child is absent. This includes sick days, days off from work, family vacation, and the like. In case of an extended absence such as maternity leave, periods of layoff or unemployment, etc, full tuition payment is still due in order for me to hold the child's space. Due to concerns for children's safety, if a child is absent without prior notification I will call the parents to determine the whereabouts of the child.
Parent Partnership - Arrival and Departure
Every day during arrival and departure you and your child will say good-bye in the morning and hello again in the afternoon. Learning to say good-bye and hello to people we love takes time; it's not something that can be mastered in the first week, month, or even year of child care. In fact, despite years of experience, we adults sometimes struggle with separating from and being reunited with people we love.
Because separations and reunions will always be an important part of your child's life, I will take time to help ease the transition to and from my program each day.
Parent Partnership - Back-Up Child Care
Amy & Kids Co. will periodically close to for continuing education, provider vacation, personal days, or if there is an emergency where the center cannot remain open. It is your responsibility to have a back-up child care plan for these situations. If Amy & Kids Co. is closed for any other reason you will receive a credit voucher for those days.
Parent Partnership - Child-Friendly Clothing
I strongly recommend that your child wear "play clothes" that can get dirty. Actively playing children are often rough on their clothing; please don't be surprised if your child's clothing comes home with rips or tears, food, paint, dirt, sand, or other "messes" on it.
I also recommend that your child wear clothing he/she can easily manage. This enables your child to learn independence and develop self-help skills. Please don't dress your child in overalls, tights, "nice" dresses or other clothing that is hard to manage and/or important to keep clean. Resale shops are great places to find child-friendly clothing that can get messy!
Parent Partnership - Developmental Assessment
Because the first 5 years of a child's life are so important, I want to help you provide the best start for your child. Regular developmental assessment using the Ages and Stages Questionnaires© Third Edition (ASQ-3) and Social-Emotional (ASQ-SE) will help us keep track of your child's development.
At regularly-scheduled intervals you will be asked to complete a questionnaire to help identify whether your child is developing without concerns or if there are areas of concern that may require further monitoring. You will receive the results of the screening, as well as activities you can use to promote your child's continuing development at home.
Parent Partnership - Field Trips
Amy & Kids Co. may plan a field trip for educational purposes or just for fun, and parent partnerships help make field trips a success! You are always welcome to join us on field trips; I'll give plenty of advance notice so you can make arrangements to come along, see the world through your child's eyes, and get to know your child's friends.
Since Amy & Kids Co. does not provide transportation for field trips parents are responsible for providing transportation to and from the field trip location. Children's enrollment and health history forms will be taken on each field trip, as required by licensing regulations.
Parents are responsible for any charges or fees related to field trips unless informed otherwise. If you decide not to allow your child to participate in a field trip you are responsible for finding alternative child care during the field trip.
Parent Partnership - Items from Home
Children often want to bring special items and treasures from home to show their friends. Unfortunately, it is often more difficult to share a beloved plaything than children realize. For this reason, please do not allow your child to bring items from home, aside from "lovies" or other security items. There are plenty of toys and supplies available for everyone; I and cannot be responsible for the loss of or damage to any item that your child may bring from home.
Parent Partnership - Mutual Respect
Children thrive when they see their parents and teacher forming a partnership to work with each other, and feel secure when the important people their lives show respect and support for each other.
I have chosen family child care as profession because I love children; however it is also my livelihood. Just as your family relies on the income from your job and you treasure time at home with your family, my family relies on the income from my job and I treasure time with my family outside of working hours. Prompt tuition payment, adherence to contracted schedules and center hours, and consideration for my family time is greatly appreciated.
In return I will provide high quality care and education for your child; treat him/her child with love and respect, and respect your family's culture, traditions, and child-rearing practices.
Parent Partnership - Parent Handouts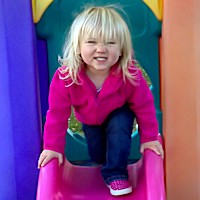 Being a parent is an important job, but it isn't always easy! Children don't come with a manual to teach us how to support their development. As a partner in the important job of parenting I want to help, and will periodically send home articles and other materials to assist, inform, affirm, and uplift you.
Parent Partnership - Parent Participation
Parents are a child's first and most important teachers, and studies show that children are more successful when their parents participate in their learning at home and in their child care program. Active parent participation sends a strong message that you support your child and are part of his/her child care experience.
Parents of enrolled children are encouraged to be involved at Amy & Kids Co. in a variety of ways, such as volunteering in the program, sending special foods for celebrations, preparing learning materials at home, donating supplies and materials, participating in family events, etc. Other ways to be involved include keeping up to date with our daily activities via social media and talking with your child about what happened during the day. Watch the newsletter for opportunities to participate, and let me know if you think of a way you'd like to be involved. Parent participation benefits us all!
Parent Partnership - Referral Award
If you refer a new family to Amy & Kids Co. you will receive $25 cash after the referred family has been in attendance for four weeks. A record of the referral should be submitted in writing by the referred family.
Parent Partnership - Signing In/Out
Licensing rules mandate that I maintain a current and accurate written record of daily attendance that includes the actual time of arrival and departure for each child for as long as the child is enrolled in the center. The attendance form on the clipboard fulfills this requirement. Failure to sign a child in and/or out will result in my receiving a Non-Compliance from my licensing specialist and may be grounds for termination.
Parent Partnership - Supplies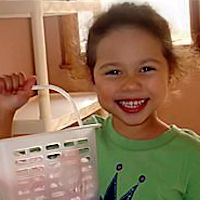 Actively playing children will get dirty so each child needs a complete set of seasonally appropriate clothing kept at Amy & Kids Co. Please remember to update this outfit as the weather changes and as your child grows.
It is your responsibility to make sure your child has enough supplies each day, however I will notify you when your child's supplies are getting low. If consumable supplies run out during the day, Amy & Kids Co. will provide the necessary items for an extra fee. I keep a small supply of extra clothing in limited sizes; if your child needs to change clothing but does not have any here and my items will not fit, I will call you at work so you can bring the necessary items. Please make sure all possessions are clearly labeled!
Parent Partnership - The Parent Corner
Partnerships grow and thrive through communication, and the Parent Corner is one way that I provide parents with current news, helpful resources, and other information. Be sure to visit the Parent Corner regularly to keep up-to-date with everything that's happening at Amy & Kids Co.!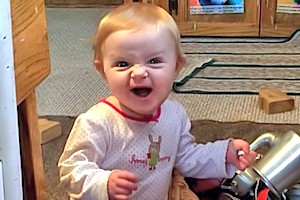 Copyright ©2007-2021 by Amy & Kids Co. Family Child Care. All Rights Reserved.