"Amy is conscious to provide open and constant communication with parents... developmental milestones, behavioral concerns, funny stories..." ~ Sam & Sara
Parent Communication
Positive communication between parents and teacher benefits parents, teacher, and children, and is one of the most important components of quality care and education.
Communication Preferences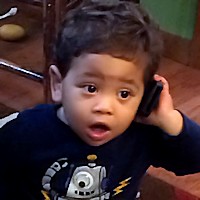 Because my first priority is to see to the children's needs, it is more convenient for me to communicate through email or texts than by talking on the phone. Email and texting allow me to interrupt a message if I need to attend to a child, whereas phone conversations are often difficult to carry on through interruptions. While I do check email and texts regularly, please be aware that on weekends and other times that I am not working I may not be able to respond right away.
Confidentiality
I respect the privacy of all the families enrolled in my program and keep all information about children and their families strictly confidential. This means I will not release any information unless I am required to do so under state law or if you give me permission to do so. Please do not ask me any questions that could be a breach of confidentiality; if you need information about another family, please speak directly with that family. The complete Privacy and Confidentiality Policy can be found on the Family Child Care Forms page.
Daily Connect
Information about your child's experiences at Amy & Kids Co. will be shared with you via Daily Connect. Daily Connect is an interactive digital daily record that replaces old-fashioned paper daily sheets. Daily Connect is available via free online account and smartphone app.
I believe Daily Connect is a better tool for parent-teacher communication because you can:
Login to see what your child is doing throughout the day instead of having to wait until pick-up time.
Customize updates you receive to include the information most important to you.
Enter information at home to help me better care for your child by ensuring that I have access to important information on hectic drop-off days. Some of the information you may want to enter includes medication given before drop-off, wake-up time, most recent meal and diaper change, mood, etc.
In addition, previously recorded information is easily accessible so we can identify new patterns quickly and easily. And Daily Connect provides a long-term record of your child's time in my program.
Developmental Assessment
The first 5 years of life are critical times in a child's development, and the sooner a delay or disability is identified, the sooner children can receive the services and supports they need to succeed.
I use the Ages & Stages Questionnaires (ASQ): Third Edition and Social-Emotional screening tools to determine each child's strengths and identify possible areas of concern. A trusted source for over 15 years, the ASQ-3 and ASQ-SE can help us make sure we're doing our best to support your child's learning and development.
Emergency Communication
In case of emergency, I will email and/or text you. Please add my number to your contacts so I can reach you via my cell phone if necessary.
In the event that your family experiences an emergency that affects your child's care the following day, please text me as soon as you can, even if it's the middle of the night. My cell phone "Do Not Disturb" hours are 10:00 pm to 6:00 am, but I will see your text first thing in the morning. If it's an emergency that requires immediate attention my cell phone will allow a second call from the same caller within three minutes to ring through.
Entrance Area
The entrance area is an important source of information including the program's licensing certificate, the most recent results of the licensing specialist's visit, my Registry certificate, disease/illness notices and other information.
Near the cubbies is a clipboard containing the Attendance Sheet, Weekly Menu, and Medication Authorization Forms. Please take a moment to look around the entrance area and browse through the information on the clipboard when you drop off or pick up your child.
Immediate Notification
Licensing rules require that parents are notified immediately if their child experiences any of the following: any bump, blow, or jolt to the head, seizure, consumption of incorrect breastmilk, consumption of food or drink containing a known allergen, consumption or contact with poisonous material, or administration of incorrect medication. Notification will be via Daily Connect and/or text message.
Newsletter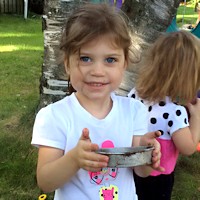 A newsletter is sent to parents on a regular basis via email or Daily Connect. This newsletter generally contains information about our current Learning Plan, important dates you should take note of, ways you can become involved, and other important news.
Please make sure your email address is kept current so you receive the newsletter. Grandparents, family friends, and anyone else who is interested in Amy & Kids Co. are also welcome to receive the newsletter; send their email address to me so I can add them to the email list.
Parent Handbook
The Parent Handbook has been designed to provide an overview of my program, to help you understand the policies at Amy & Kids Co., and to give you an insight into your child's day. You will receive a copy upon enrollment; please read it carefully and keep it handy for future reference. In case of a discrepancy between information found on this website and in the Handbook, the information in the Parent Handbook takes precedence.
Parent Handouts
Being a parent is an important job, but it isn't always easy! Children don't come with a manual to teach us how to support their development. To help you with your important job of parenting I periodically send home articles and other materials to assist, inform, affirm, and uplift you. These handouts will include information on child development, health and safety, nutrition and physical activity, etc.
Parent Partnership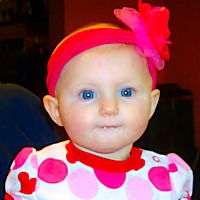 Studies have shown that children do better when parents and teachers work together for the child's well-being. Children thrive when they see their parents and teacher working with and learning from each other, and they feel more secure when the important people in their lives show respect and support for each other.
Parents are encouraged to share as much information about their child and family as they are comfortable sharing. Knowing a child's social, racial, religious and cultural background helps me and provide the best care possible. Open communication, mutual respect, parental involvement, and program support all work together to form a strong partnership that will help your child succeed!
Parent Survey
Parents are always welcome to share their comment, thoughts, and suggestions about positive behavior management techniques, favorite child-rearing practices, program policies, etc. In addition, parents will periodically be asked to formally evaluate Amy & Kids Co. through a short online survey. I welcome your thoughts about the program's strengths and weaknesses, as well as your suggestions for improvement. All suggestions and comments are important in helping me meet your family's needs and continuing to provide a high level of quality care.
Parent-Teacher Conferences
I am always eager to speak with families about their child's daily experiences, growth, and development, or any other topic you may wish to discuss. Although I do not hold formal parent-teacher conferences, information about your child's learning and development will be shared on an on-going basis through a wide variety of formal and informal strategies. Feel free to request a private conference at any time if you have a concern or feel that we need time to talk without interruptions. Please understand that evenings will usually be the best time for us to have the uninterrupted time that your concern deserves.
Required Forms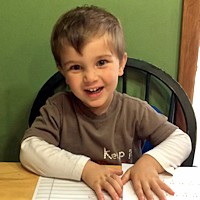 Licensing and other forms record vital information to help keep your child safe and healthy, and share information that helps me provide individualized care to your child. Completing, updating, and submitting forms on time helps me stay compliant with licensing rules. Most of the forms can be downloaded from the Family Child Care Forms page. Parents have access to their child/ren's records, unless restricted by court order, and may request copies of any form in their child's file. Requests must be made in writing; please include the date the copies are needed. A fee may be charged for this service.
Document Translation
To facilitate communication, parents whose primary language is not English may request to have forms and other essential materials translated to their native language. When human translators are not available, online translation programs will be used to create these translations. While I believe these programs will provide an adequate translation, I cannot guarantee complete accuracy.
Social Media
Social media has become an integral part of everyday lives and a major means of communication for many people, myself included. Amy & Kids Co. uses several of the most common social media platforms so you can connect with us on your favorite social networking sites.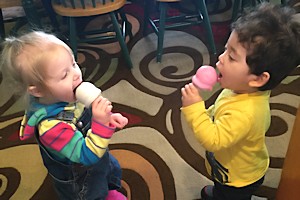 Copyright ©2007-2022 by Amy & Kids Co. Family Child Care. All Rights Reserved.