"She is easy to talk to and consistently makes herself available at drop off/pick up so we can discuss together how we will best help our son develop." ~Kristi
Amy & Kids Co. Contact Information
Please contact me with any comments or questions, either by postal mail, email or the form below. I look forward to hearing from you!
Amy & Kids Co.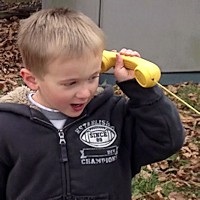 Open Monday - Friday 7:00 a.m. - 5:00 p.m.
Accepting children ages two weeks to twelve years.
Full and part time schedules available.
See the enrollment page for more information.
Amy & Kids Co. Mailing Address
Amy & Kids Co. Family Child Care
1013 W. Oklahoma
Appleton, WI 54914
Text 920-277-0977

Amy & Kids Co. Email
Amy & Kids Co. Contact Form