"It has made it easier for me to go to work knowing they were well cared for. You have left your mark! Thank you so much Amy!" ~Tammy
Child Guidance
My goal is for children to grow up happy, healthy, independent, and responsible, with the skills necessary to be successful in life.
Child Guidance with Love and Logic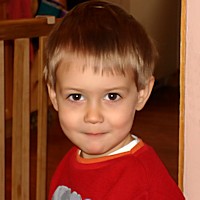 I follow the Love and Logic philosophy of child guidance, which provides loving support for children while helping them prepare for life in the real world.
Love and Logic strategies help children grow through their mistakes and learn from the logical consequences of their actions in a safe and supportive, loving environment. Through Love and Logic, children learn to own and solve their own problems.
Child Guidance "Golden Rule"
I have just one "golden rule" for child guidance in my program: It cannot hurt anyone or anything.
Many early childhood classrooms have a long list of rules; often too many for the teachers to remember, much less the children. I have found that the No Hurting rule readily applies to any kind of child guidance situation. The rule is often phrased as a question, "Is that going to hurt someone or something?" which encourages the children to look at the situation from another point of view and to think about their actions and the consequences of their actions.
Child Guidance Procedures
I believe the primary responsibility for raising young children rests with their parents and my role is to support and partner with you for your child's well-being.
No single child guidance technique will work with every child every time, so it's important to have a variety of techniques from which to choose. The following child guidance procedures are preventative, not punitive, and are designed to help children accept responsibility for their actions, exercise self-control, develop social consciousness, and acquire the skills necessary for lifelong success in the real world.
Child guidance techniques are implemented consistently and appropriately, based on each child's individual needs and the specific situation.
Teachers and caregivers routinely model respect, self-control, care for others, and socially appropriate behavior.
The learning environment is set up to encourage positive behavior and minimize frustration, with consistent routines and materials that can be accessed and put away independently.
Children are not shielded from the natural consequences of inappropriate behavior. (For example, a child who dumps out his/her milk will be handed a towel to clean up the spill.) This helps children to make a connection between their behavior and the subsequent consequences.
Logical consequences will be used when natural consequences are not practical. (For example, if a child rips a book he/she will be encouraged to help repair the book.) This allows children to learn from experience and practice making amends for their behavior.
Smiles, high-fives, applause, and other forms of positive feedback are regularly used to reinforce appropriate and socially acceptable behavior.
Redirection to another activity is the primary technique used when inappropriate behavior occurs. Often this is all a child needs to self-correct behavior.
Instead of punishment, talking through situations and problem-solving are used to help the children discover more appropriate and socially acceptable ways to satisfy their needs.
If physical or emotional harm to him/herself or others has occurred a child may be removed from the situation until he/she has calmed down. When the child is calm, time will be spent discussing appropriate alternative behaviors.
If a child is crying, fussy, or distraught I will rock or cuddle him/her until he/she has calmed down. Under no circumstances will I ever shake a child.
"Time-outs" are rarely used as a child guidance technique. A time-out is used to interrupt unacceptable behavior by removing the child from the situation, not to isolate the child, but to allow the child an opportunity to pause, and with support from the provider, reflect on behavior and gain self-control. If used, a time-out will not exceed three minutes and will only be used with children three years or older; never with children under three. In lieu of time out, younger children will be placed near me until they have regained control.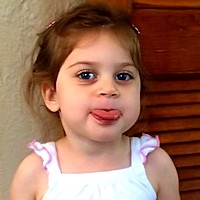 If a child consistently exhibits unacceptable behavior at child care, or if you would like help with a behavior that occurs at home, we can schedule a conference to discuss how best to help the child. There are many local resources available to assist us.
At all times the child guidance procedure will employ a loving and nurturing manner to encourage self-control, to teach self-respect, respect for others and respect for property.
Child Guidance for Licensed Programs
According to licensing regulations, the child guidance procedure will never include punishment that is humiliating or frightening to a child such as hitting, spanking, shaking, verbal or sexual abuse, withholding or forcing food, or punishment for lapses in toilet training. These and other forms of physical punishment are prohibited and will never be used, even at the request of a parent.
Child Guidance Contributes to Quality
Positive child guidance techniques are one component of a quality child care program. Take a moment to discover all the other ways my program helps children to learn and grow healthy, happy, and strong!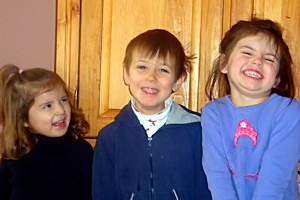 Copyright ©2007-2022 by Amy & Kids Co. Family Child Care. All Rights Reserved.