"My husband and I feel blessed that not only are our children taken care of splendidly, but they are thoroughly encouraged to learn and explore the world around them." ~Erin
Child Care Schedules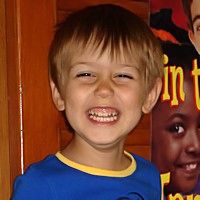 My goal is to provide the highest quality of care is available for enrolled families at all times. Careful scheduling of child care maintains licensing ratios while providing the flexible options that your busy family needs.
Scheduling Child Care
In order to maintain licensing ratios it is vital that all child care schedules are approved ahead of time. No child may be enrolled for less than one hour a day or in care for more than 10 hours per day. If a contracted child care schedule needs to be changed, a new contract must be completed, signed, and on file before the new child care schedule can go into effect.
Full Time Child Care Schedule
Full time care consists of thirty or more hours per week. Contracting for a full time child care schedule guarantees that Amy & Kids Co. has a space reserved exclusively for your child during all open hours. Full time spaces are guaranteed long-term and are given priority over part time child care schedules.
Part Time Child Care Schedule
Part time child care schedules consist of two or three fixed days, up to thirty hours per week. Contracting for part time care guarantees a space for your child during the days and hours specified on the Parent Contract. Parents who need rotating days must enroll for Full Time care. Part time schedules cannot "trade" days; tuition for contracted days is due whether the child is in attendance or not, and additional days will be charged according to the current tuition schedule. Part time spaces are not guaranteed long-term; in the event that a full time space is needed you will be given the option to switch to full time care.
School Age Child Care Schedule
A school age child care schedule is consists of no more than 3 hours total per day and is available for children five years old and up while enrolled in and attending school. School age openings are available on a limited basis depending on group size and are not guaranteed long-term. A contract for a minimum of five hours per week is required for school age schedules.
Drop-In Child Care Schedule
Amy & Kids Co. does not regularly provide drop-in care, however exceptions may be made in special circumstances. Please contact me in advance to inquire about drop-in care.
School-Year/Summer-Only Care
Amy & Kids Co. is a year-round program. Parents who want care only during the school year may switch to Part Time care over the summer. You may specify which 2 or 3 days you would like care; payment is due whether the child attends care or not. Parents who decline this option run the risk that the space will not be available in the fall. Summer-only schedules may be available on a limited basis, depending on the needs of the currently enrolled families.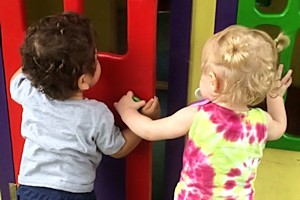 Copyright ©2007-2022 by Amy & Kids Co. Family Child Care. All Rights Reserved.