"I was lucky to have the opportunity to enroll her... I would personally like to thank you for your care and learning atmosphere that you have provided my daughter." ~Kari
Prices for Child Care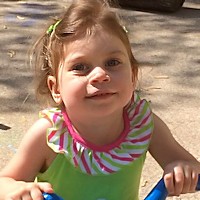 Child care tuition prices are set to provide the best early childhood experience for your child. I strive to provide a warm and caring home learning environment for your child and to build a strong relationship with your family. This kind of high quality child care isn't cheap, but as the saying goes: "You get what you pay for."
Current Child Care Prices
Prices for child care are based on the current tuition fee schedule and your attendance schedule as listed on your parent-provider contract. Please see the scheduling section of the policies for a full description of the flexible scheduling choices available.
Prices for Child Care are Inclusive
Many child care programs try to save money by passing costs on to their enrolled families through added costs or decreased benefits. I don't like being "nickeled and dimed to death" so I won't do it to you; my child care prices are all-inclusive.
Child Care Prices Include Meals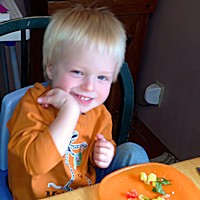 Prices for child care include a delicious, nutritious breakfast, lunch and snack each day, all at no extra charge to you! I serve fresh, healthy foods including in-season produce, whole wheat and whole grain baked goods, and organic products whenever possible.
Infants are served iron fortified formula and homemade or organic baby food, also at no extra charge to you. Additional ways children's health is promoted through healthy eating can be found in my nutrition policies.
Child Care Prices Include Laundry
Laundering of nap bedding is also included in the prices for child care. According to licensing regulations, Your child will be provided with a porta-crib and sheet, or nap mat and pillow with sheet, blanket, and pillowcase; all of which are laundered after every five uses. Many child care programs send childrens' bedding home every Friday for parents to launder over the weekend; I know how busy your weekends are so this service is included at no extra charge to you! In addition, if you choose to bring a special blanket from home you may take it home for laundering, or I will wash it along with your child's other bedding.
Child Care Prices Include Learning
Prices for child care include learning activities, supplies, and materials. Some child care programs purchase mass-produced curriculum plans and charge parents a monthly fee to cover the cost. My program implements an emergent curriculum which focuses on the needs and interests of each child and is included in the prices for child care. Although I may ask for donations of common household items such as paper towel rolls, tissue boxes, collage materials and the like, you are never charged for curriculum materials!
Policies for Payment of Child Care Prices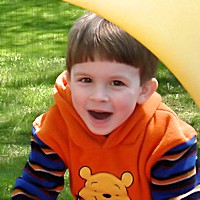 Child care prices are set to promote a safe, healthy, and fun learning environment for your child. Prompt tuition payments allow me to maintain the high quality services, materials and supplies as well as the educated and experienced teachers that you expect from Amy & Kids Co.
Child care prices follow the current tuition schedule. Payment may be made weekly, biweekly or monthly in cash, by check or money order, or through automatic deposit. (Parents are encouraged to take advantage of the convenience of automatic deposits.)
Please indicate on the payment which dates of care the payment is for.
Payments should be made out to me personally. Payments made out to the business name will not be accepted and will need to be replaced.
Payment of is due in advance on Thursday for the following week's care. If you know your child will be absent on a Thursday please plan to make your payment ahead of time; payments may be post-dated to the appropriate date. If your child is unexpectedly absent on a Thursday you may stop in during your child's contracted hours to make your payment.
Payment is considered past due at 5:00 p.m. Friday each week. If tuition is not paid in full by that time, a charge of $15.00 per day (including weekends) will be assessed to your account until all fees are paid in full. This includes payments made to the business name that are not replaced by 5:00 p.m. Friday.
If tuition and fees are underpaid and/or overdue for two consecutive weeks child care may be suspended until full payment is received.
Tuition and fees are non-refundable; it is your responsibility to ensure that the correct amount is paid each week. If your child's tuition rate changes on his/her birthday you may begin paying the new rate on your child's birthday, even if it falls in the middle of the week.
Weekly child care prices include paid provider vacation so a payment will not need to be dropped off when Amy & Kids Co is closed for vacation.
If your child is absent for any reason you are responsible for the full tuition fee as contracted. This includes sick days, parental days off from work, family vacation, etc.
An automatic raise in tuition will go into effect each September.
Two week written notice is required for parents to terminate child care services. When notice of termination is given all outstanding bills must be paid, regardless of which party terminates services.
You will receive a receipt via email recording your payment as well as any additional charges due or credit given.
More Information about Child Care Prices
More information about child care prices and fees can be found in the child care fees section of the policies. Please contact me if you have any questions about child care prices, or any other policy. I'm always happy to hear from you!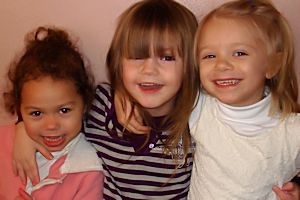 Copyright ©2007-2022 by Amy & Kids Co. Family Child Care. All Rights Reserved.