"Thanks for taking care of our 'little man!'" ~M & N
Link to Us
The single most important factor in page rank with the major search engines is link popularity." (J. Bailey, GNC-Web-Creations.com) This means that exchanging links with related sites is crucial to the success of online businesses.
Trading Links Benefits Everyone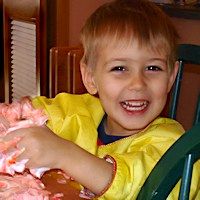 I believe that trading links with relevant sites is a win-win situation for both websites, and more importantly, to visitors of both sites.
Visitors benefit from the wide variety of resource links available.
Visitors will link to the sites that provide the resources they need.
Visitors will tell others about sites that post helpful links.
Each site will receive increased traffic and links to boost page rank.
Link to Amy & Kids Co.
Please use use the following information to link to my website. Text links have a bigger impact in search engines, so if you choose to use the banner please also add a text link. I will return the courtesy.
Title: Appleton Child Care
URL: www.appleton-child-care.com/
Description: Amy & Kids Co. Family Child Care is a state-licensed family child care center serving Appleton, WI, and the surrounding area since 1999. I offer a nurturing educational program for infants to school aged children in a safe, healthy, and loving home learning environment.
Banner:

Submit Your Information
To submit your site, please email the following information to me:
Your site title.
Your website URL and/or the URL of the page you want me to link to.
A brief "search engine friendly" description of your site.
The URL for the page where you have linked to us.
Be sure to let me know that you've linked to my site so I can share it on Social Media - that'll benefit both of us!
Be Aware of Copyright Laws
Most people don't realize that almost everything on the Internet is protected by copyright law, however there are many situations in which you CAN legally use the contents of another website on your website. To see what those situations are, check out my copyright information page. Better safe than sorry, right?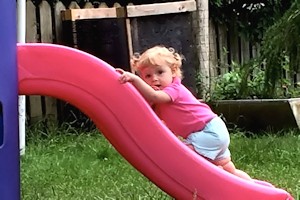 Copyright ©2007-2022 by Amy & Kids Co. Family Child Care. All Rights Reserved.