"Thank you again for providing the best care for my kiddos. People as dedicated as you are not easy to come by." ~Sam
Amy & Kids Co. Family Child Care Program
Why choose my family child care program? Because it works! Children in my program develop the skills necessary to achieve lifelong independence and success.
Reasons to Love my Family Child Care Program:
Safety.
Rest assured that your child is safe while he or she is with me. My family child care program meets all state mandated health and safety standards. I am certified in CPR, First Aid, the prevention of Shaken Baby and SIDS, and trained to recognize signs of communicable disease and child abuse. Annual criminal background checks are run on me and members of my family 12 years old or older.
Learning.
Our learning is based on the Creative Curriculum for Family Child Care, one of the nation's leading child care curriculums. Daily activities promote social, emotional, language and physical development, help develop independence and problem-solving skills, and introduce the children to basic concepts in art, math, science, social studies, language, music, more. My goal is to help your child develop a life-long love of learning and prepare him or her for success in school and beyond.
Food and Fun.
Children love spending time at Amy & Kids Co.! In my family child care program children are allowed to be loud, messy, and act like kids. They love the engaging learning environment and daily activities that are so much fun they won't realize how much they're learning. Meals and snacks exceed Federal standards and teach lifelong good eating habits. Best of all, they're nutritious enough for parent approval and delicious enough that children gobble them up.
Caregiver.
As a well-educated and experienced family child care provider who has been caring for children since 1994, I am passionate about children's happiness and healthy development. I have earned college degrees in Early Childhood Education and Music Education and am on level 14 of Wisconsin's 17-level Registry career ladder. I take pride in providing a safe, nurturing learning environment that prepares children for lifelong success.
Family. Children thrive in the warm, nurturing atmosphere of my family child care program which feels almost like home. The small group size provides the best opportunities for each child's development while the mixed-age grouping allows children to experience different roles in a family, develop self-help skills, and practice getting along with others. Parents are given respect, support, encouragement, and opportunities for meaningful involvement in my program.
Family Child Care Program Graduates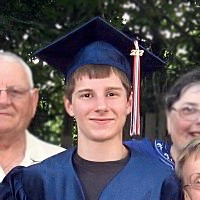 The success of a family child care program can't be measured by how many worksheets go home, how young children are when they learn their ABCs and 123s, or how still children sit during "Circle Time" - the real measure of success is how children do in life after they leave the program.
My family child care program helps children learn what they need to know in order to be independent and successful in life after they graduate from Amy & Kids Co. I firmly believe that your child will do just as well if enrolled in my program too!
Family Child Care Program Testimonials
I've worked with numerous families and cared for countless children over the years. I regularly survey parents for feedback on my family child care program and to see what I'm doing well and how I can improve. In addition, many parents share their appreciation in cards, notes, and letters.
Here are some heartfelt remarks from Amy & Kids Co. Family Child Care parents:
"We are so incredibly satisfied with the outstanding care provided to our daughter... We would refer anyone looking for a loving place to send their child to Amy in a heartbeat! Thank you so much for your exceptional care!"
~Sarah
"Thanks so much for everything, you taught our children a lot!"
~Kelly
"I want you to know how much I appreciate your care and patience... It was wonderful knowing I could always count on you."
~Lindsay
"My husband and I feel blessed that not only are our children taken care of splendidly at Amy's daycare, but that they are thoroughly encouraged to learn and explore the world around them through play, crafts, and books."
~Erin
"We sincerely thank you for your special way of teaching and caring for our dear children. It has made it easier for me to go to work knowing they were well cared for. You have left your mark! Thank you so much Amy!"
~Tammy
"Thanks so much for everything you've done for my daughter!"
~Cassie
"Thank you to you and your family for being an inspiration to ours. We are incredibly grateful to have such a wonderful partner in raising our son."
~Kristi & Jeff
"He has been a happy and healthy little boy with you and as a result I think he is ready to try school again. Thank you for everything you have done."
~Suzanne
"I also want to thank you again for all of the loving care you provided to my kids!!!! AND thank you for taking the time to put together each of their binders filled with memories and their "first words!!!" Both kids like to look at them!"
~Karen
"Thank you for taking such great care of our son! You are a big part of his life and a great influence on him. He enjoys his daycare friends and talks about them all the time. We are so fortunate to have a wonderful place for him to go during the day."
~Kristi & Jeff
"Thank you again for providing the best care for my kiddos. People as dedicated as you are not easy to come by."
~Sam
"I was lucky to have the opportunity to enroll her... I would personally like to thank you for your care and learning atmosphere that you have provided my daughter."
~Kari
"The ability to drop our children off in the morning prior to work and know that they were going to be loved, cared for, and educated, made our decision to keep our children with Amy as long as we did an easy one. The happiness of the other children that were and are in her care only solidified that decision. Given our personal experience with Amy as a caretaker, it is without hesitation that we recommend her childcare services to anyone in need of such a provider. Any child that is part of the Amy & Kids Co. family, under the care of Amy Nogar, is a lucky one!"
~Sam & Sara
"Choosing Amy and Kids Co. as our daycare was an easy choice. We found it offers quite a lot as compared to other childcare providers: healthy organic family style meals, a curriculum designed for all age levels, safe environmental practices, resources to support parent education, a portfolio documenting each step of our child's development and most importantly a childcare provider with a strong history of raising her own amazing 6 children and partnering with parents to raise years of daycare kids. She is easy to talk to and consistently makes herself available at drop off/pick up so we can discuss together how we will best help our son develop."
~Kristi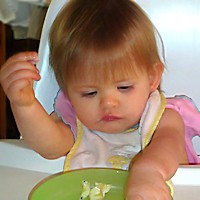 "When our daughter was born we wanted to ensure that she was in the best care possible. As an infant, we trusted our daughter's care with Amy & Kids Co. because of the caring, loving and educational environment. Not only was our daughter surrounded by other children her age, she was able to socially interact with children older than her which was a huge positive for her development skills - she even learned to recognize sign language! We highly recommend Amy & Kids Co. to parents who are looking for a safe environment where their child can excel and learn new skills."
~ Melissa
"As always Amy - YOU ARE AMAZING!! I'm just sad that not everyone can have the same childcare experience we are having. Thanks for doing what you can to help others to provide great childcare."
~Kristi
"As the Vice-President of the Valley Association for the Education of Young Children, I want to share with you Amy's professionalism and dedication toward her career. I have known Amy for many years, and we have served together on the Valley AEYC Board a number of times. Amy has presented numerous workshops for her fellow family child care providers as well as group center teachers. She has been dedicated to her work with Valley AEYC and continues to strive for new ideas; sharing her knowledge and experience with others. I would recommend Amy as a high quality early childhood provider in the Valley."
~ Robin
Looking for Family Child Care?
If you're looking for family child care in the Fox Valley area, you owe it to yourself and your child to take a closer look at my program. Contact me for an interview and tour of my program - you'll be glad you did!
Copyright ©2007-2022 by Amy & Kids Co. Family Child Care. All Rights Reserved.