Thanks for doing what you can to help others to provide great childcare." ~Kristi
Child Care Articles & Resources
Child care is an increasingly important part of young children's lives as more parents work outside of the home. More great resources will be added as they're discovered, so be sure to check back often. If you know of a relevant site you'd like to see here, feel free to submit it for consideration!
Trade Links with Us!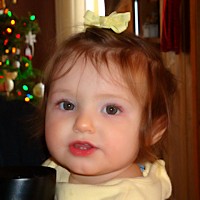 "The single most important factor in page rank with the major search engines is link popularity." (J. Bailey, GNC-web-creations.com) This means that exchanging links with related sites is crucial to the success of online businesses!
Child Care Articles and Resource Links
These child care articles and resource links provide tips for working with children and families in child care programs, as well as child development, issues affecting early care and education, and anything else you may want to know about child care!
Baby Sign Language
Baby Sign Language is a tremendous resource for sharing knowledge about signing with your baby! Look for their tutorials, flashcards, video dictionary and wall chart.
Core of DAP
As NAEYC defines it, developmentally appropriate practice (DAP) is a framework of principles and guidelines for best practice in the care and education of young children, birth through age 8. It is grounded both in the research on how young children develop and learn and in what is known about education effectiveness.
Open Colleges
Open Colleges has a range of courses at many different levels from entry level through to management preparation courses, and special courses for teachers' aides. They also have courses in Training and Assessment that are suitable for trainers of all kinds.
Perpetual Preschool
The Perpetual Preschool has over 12,000 free ideas for parents and eary childhood professionals. You can find activities for almost any theme here!
Ready Nation
ReadyNation is a business partnership for early childhood and economic success. Our mission is to amplify the voice of business leaders in support of early childhood policies and programs that strengthen our economy and workforce.
Resolving Conflict with Parents
Here is a simple, but effective tool you can use to resolve almost any conflict with a parent. It's called "The Three Choices of Life" and may sound simple, but it works!
Taking Care of Business
Tom Copeland has been a leading trainer, author, and child care advocate since 1981. His blog, Taking Care of Business contains a wealth of articles on topics relating to the business aspect of running a family child care program.
Professional Organizations for Child Care
Part of being a professional is membership in a professional organization.
National Association for the Education of Young Children
The National Association for the Education of Young Children (NAEYC) is dedicated to improving the well-being of all young children, with particular focus on the quality of educational and developmental services for all children from birth through age 8. NAEYC is committed to becoming an increasingly high performing and inclusive organization.
Wisconsin Early Childhood Association
Wisconsin Early Childhood Association (WECA) is building a foundation for a lifetime of learning for Wisconsin's young children. WECA is a statewide, nonprofit organization serving as a professional association whose members care for and educate Wisconsin's children, aged birth to eight. We are an affiliate of the National Association for the Education of Young Children.
Wisconsin Family Child Care Association
Wisconsin Family Child Care Association (WFCCA) is a statewide organization of Family Child Care providers and their supporters, formed to provide support, involvement, and communication with others in the profession.
Parenting Resources
Visit the Parenting Resources page for some of the most helpful articles, products, and resources available for parents. Being a parent isn't always easy, but these resources can help.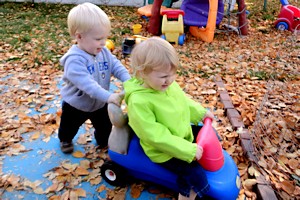 Copyright ©2007-2022 by Amy & Kids Co. Family Child Care. All Rights Reserved.